(
Piggy & Dirt's Red, White and Blues, Baby! check them out on etsy.com
)
WE ARE GETTING READY FOR YOU, AMERICA!
Readers!
Idaho Falls has been getting ready for the massive amounts of people to come to one of the largest Fire Work Shows West of the Mississippi.
Melalueca, a company here in I.F. put on the 'Freedom Celebration.'
This photo taken from the Melalueaca schedule of events that I am not scheduled to attend- dinner, orchestra, great rooms along the Snake River. Hm. We are within walking distance of the show.
Too bad I have to not walk and let this ankle heal.
All week I have been seeing license plates from other states, counties, and a lot of them look like they just rolled out of the dealerships.

(Picture courtesy of blog.carranddriver.com)

The tops are down and passengers inside are getting tanned while sitting in their hot cars while trying to look hot or good looking.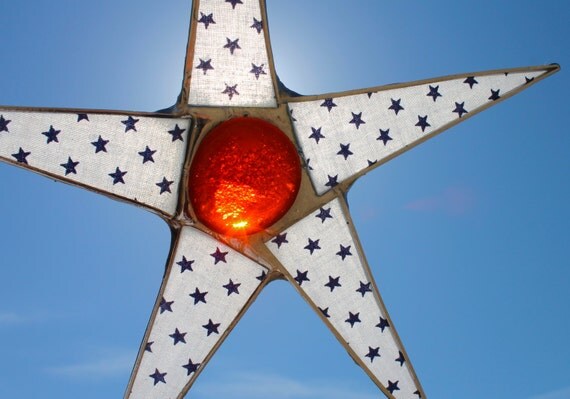 (
Kurt can get the glass to smolder like lava in the sun. And Rebecca lacquers on the material. Piggy &Dirt make a great team on their etsy store. etsy.com for more patriotic-ness!!)

Cars engines rumble when the light turns green and they pull ahead so you can get a good glimpse of their back side or they slowly linger a little so you can get a good look at the total shiny gem.
There are vintage cars restored and donning paint jobs that reflect the sun and blind your eyes if you don't have on your Maui Jims, or some other cool sunglasses.
The cocoons don't fall into that category unfortunately.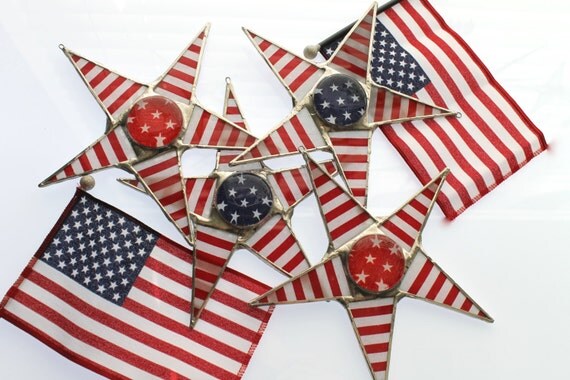 (
Piggy and Dirt can get the stripes and stars just right. Esty.com will hook you up with these babies
)
However, all of this is making American's hearts flutter/ as we "get ready" for a day that has a parade where semi-trucks pull the cheerleaders and football teams in their jerseys, and businesses pass out card or throw out candy to the loudest. HS bands play patriotic songs, and kids on bikes get upside down and scare ya to death.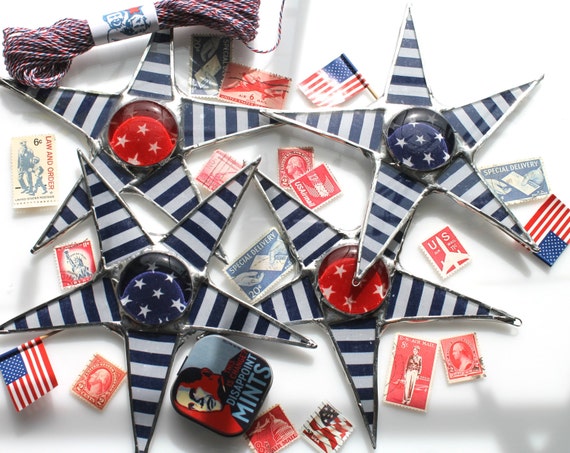 (how is it that the stars and stripes and the 4th can make one so giddy? )
The parade route fills up fast and walking along the broken up sidewalks is a sure fire way for someone like me to fall. I'm supposed to be off my ankle. J. wasn't too stoked on me mentioning how neat it would be to be pushed in Grandma's wheelchair.
Pass on that Patriotic duty!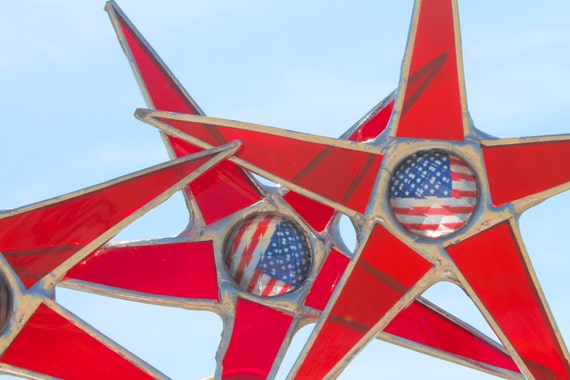 (
Piggy & Dirt's Faceted Flag on etsy.com
)
So today I had to think of a way to make things look sharp in honor of our nations birth. I can't wash my car the Old School way. I can't mow the lawn or pull weeds in my beloved garden where I planted flowers among the veggies.....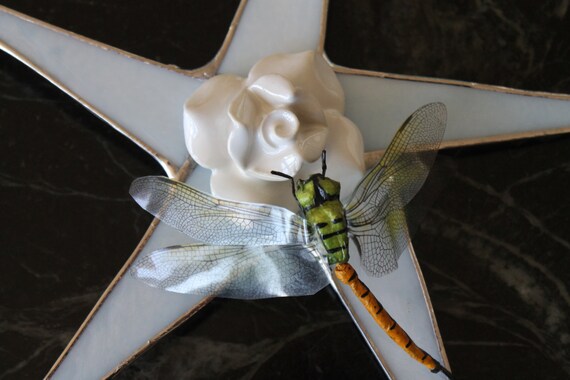 (Gret
a Garbo Star with Porcelain center... and this dragon fly likes it too!)
So I thought and thought about what I could do to make things look "sharp"too and that meat I got around to getting stains out of a few shirts by using the hydrogen peroxide, blue dawn, and baking soda recipe for stains.
That way I could make the paste and put it on J. 's white shirt and let it just sit. I could get that ring around the color out and make his shirt starch straight!
(It's actually a wrinkle free shirt that, if taken out of the dryer right off, it is wrinkle free. )
On some of the stained shirts I managed to rub together hard enough to get the stains out!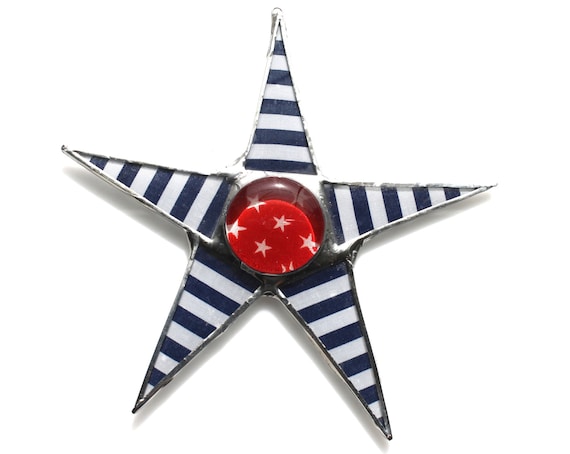 (
Pictures of stars used with permission of owners: Piggy & Dirt on the etsy.com store
)
However, doing just that - getting stains out of some of our laundry- wore me out.
I felt pretty pathetic in light of what and who we are celebrating tomorrow. I started a July 4th post already. But have had thoughts in the middle of the night when I am too tired to sleep. Why is that?
Another great thing we did to prepare for tomorrow was read together with Padre and Mom. It felt good to take the time to be with one another, read together and be grateful for those who led in he past.
Funny thing about today: I had picked up some videos from the library- I know dangerous due to fines- but I picked up some Shakespeare and guess what? I tried to get J. to watch Macbeth after mowing the lawn.
He looked up from his Ipad and asked me: "How is Macbeth going to help me in my life."
He was quite crabby!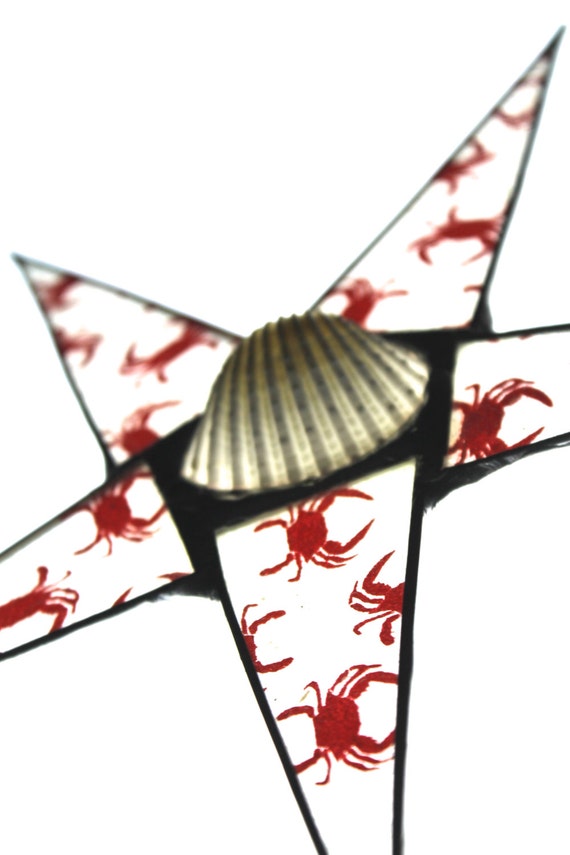 (Piggy &Dirt's Summer Solstice on etsy.com
)
Sheesh! I try to introduce him to Shakespeare and he ends up wondering what on earth it is talking about. I had to admit I hated it, too. But had to see if an experiment on him learning a bit now would help later. Or will they test him on Shakespeare anymore?
P.S. my neighbor did say that William helps with comprehension. Our brains were over comprehended after sharpening up grass and shirts.
America,
Not are the businesses readying for the "company" to I.F., but the city is making every flower bed weed free; the mowers are evening out the grass and edging straight lines. Young kids, like J.; are making neighborhood yards look sharp.
After mowing Padre put turned the water on to get the grass greened it up for You.
Other ways people are prepping for the 4th: Cars are being washed so they can be shown off.
Some are in long line at the car wash
Some are being cleaned the Old School Way; By Hand. The smell of water on hot pavement as a car is sudzed up, rinsed, and dried with a chamois. Washing a car this way is traditional and methodic; slow and deliberate- the "hardy generation" seemed to do it this way. Like my grandpa, and my Dad would do when they had they wanted to spend extra time on their nice cars.
(I have never seen my Dad in a bow tie. But there it is. Along with his Dad who shined up a car like no one I know can. Miss You Grandma and we will be looking out for Pops for you.)

This week I have seen and heard a lot of nice cars with the tops down. People from out of town, using their vacation to stay in the hotels along the river. Some have reserved rooms a year ago so they could watch the show from their balconies.
Being local and living close to the docks where the fireworks take flight- we have our quick and easy spots. We are lucky to not get caught in traffic for four hours!
People are staking out their territory with blankets and tents. Some are sun tanning like my sister did one year, she baked all day just to reserve a spot right up front! We were so close some stray ones spun out and fizzled in front of us. It wasn't for the faint of heart.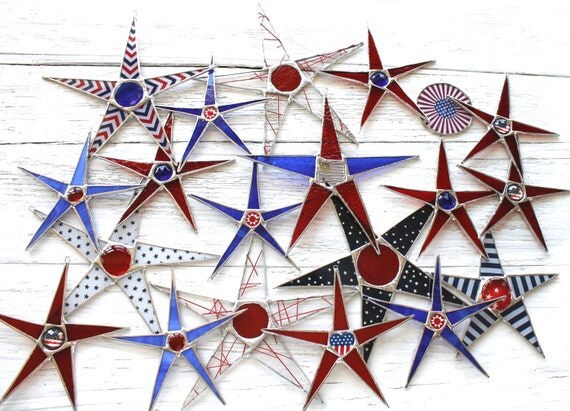 My 4th of July celebrations are not as impressive as the new Corvettes, Cameros, BMWs, etc. etc. I took the cheap route and did the cheapest humble car wash and was grateful to be able to fill my car with gas. Did anyone see the price hike??? Geez!!!!! Good thing I am not in a Porche right now and driving the river countless times just for fun.!
I am hoping to get the front window showing some Piggy & Dirt stars. Ugh- the window needs to be washed though. I may have to skip it, Readers and use those Norwex rags that take less time and less of the elbow grease I am out of.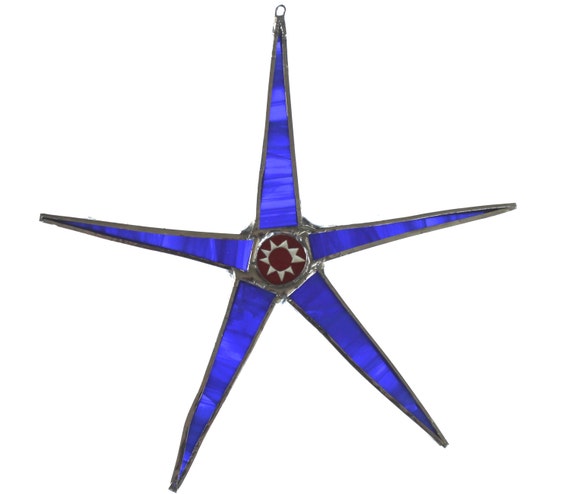 The stars will shine in the window whether I use the same elbow grease strength of my grandmothers or not.
Sorry Grandmas in heaven who taught me how to clean a window.
Yes, I am under the weather.
But I get to be that way, here, in America. I get a chance to get better.

I am so grateful for a lot of things.
food to eat, a roof over my head, a good bed with the best pillows.

I am grateful for the little things that at one time I went without.
Good lotion for my face.... not just baby lotion.
cotton balls to take off mascara.
mascara to wear.
Freedom from worry.
That I owe to a Father in Heaven.
And guess what?

The sunflowers that are growing wild out in the garden an getting ready to bloom despite me being unable to do a garden this year/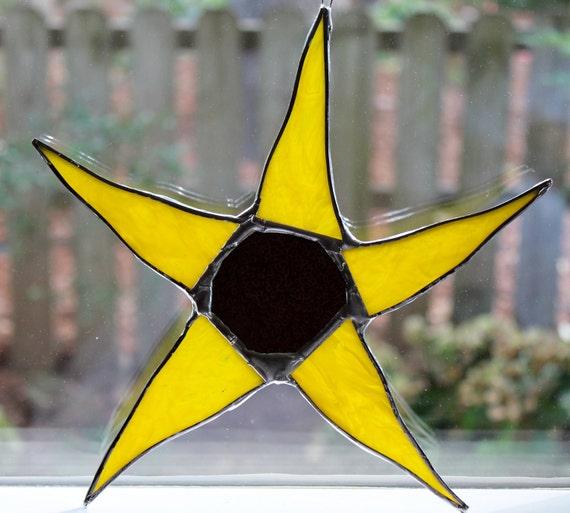 Piggy & Dirt's stars have brought me a lot of cheer.
There is so much to be grateful for. I better try and rest. Big day ahead!