(the Peacock star Grandma picked, the blue one Abby picked for her last Mother's day, & I picked the clear one that bears her name: Mary Lu. She spent most of her time here looking out and the window washing dishes by hand. )

Dear Grandpa,
Your hearing is going so I will write you letters like I did with Grandma. They won't all be on the computer- you know why this one has to be.... or Michelle or Allie will tell you.
Yesterday *Thursday) I waited two hours for an appt. and afterward I went to see you because it was around the block. As I pulled up your street, I purposely turned on the song Homeward Bound on my William Joseph CD.
(The

song is written by a woman by the name of Marta Keen Thompson. She said she wrote the song and its lyrics to "a loved one embarking on a new phase, to express the soul's yearning to grow and change

."Posted by on )
There weren't any cars in the driveway when I reached your house, which was a surprise and I was glad I stopped by. There you were out front in your well worn Levi's. (that belt you wear with the Cadillac Buckle-is definitely needed to keep them on your asparagus frame.)

(
you stewing over the containers that are all over your countertops that were once filled with food brought by kind people during the last few weeks. If you own one- please feel free to come get it. Grandpa is pretty concerned about them getting to their homes. : )
You had on a shirt with Grandma's pin. You were pulling the green hose to a different patch of lawn to water the dry grass.
I couldn't help but smile that you have yet to wear the new pair of Carhardt pants my Dad helped you buy the other day.
(

Later I found that they were washed by Michelle and you are saving them for the wedding reception. You couldn't understand why Michelle would wash them before you got them dirty! I told ya that the wash softened them up

.)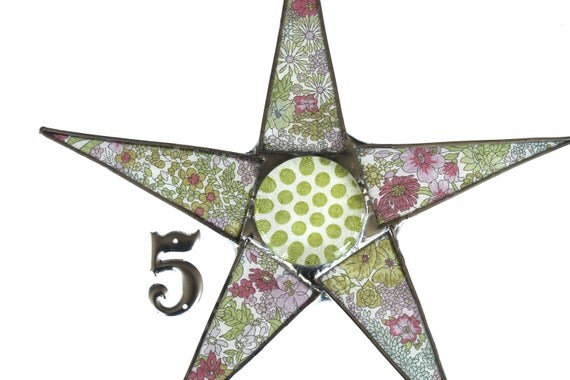 (one of the greatest comforts my grandmas gave me were quilts and blankets. Piggy &Dirt make these Polka Poppy 9 inch stars that remind me so much of them quilting in the front living room.
Machines may do it now but back in the day many family members, friends, and neighbors put quilts together.
There are some things that only Grandmas and Papas can provide that are a special

comforting

- for example:
how you move the water like clock work. There must be some internal clock that you have; or maybe you watch the clock.
Readers might wonder why moving the sprinkler would be comforting- I believe it is because they do it like clock work and you can COUNT on them to do it.
Your sprinkler sprays up like those missile fireworks from Frank Vandersloot's show on the 4th, then becomes a fountain at the top.
I believe it is the same one you have had since the day you moved in to that house!
Newer ones have a larger coverage and
if a sprinkler isn't broke, why replace it?
Ya know, I think deep down, my Dad likes to move the water too.
Speaking of clocks, when I opened the familiar screen door, the clock chimed and it flooded my heart with memories.
Clocks can be comforting.
I looked down the hall to see you sitting in her chair instead of her. Which has become the new normal. I need to record the chiming of the clock. And I need to record your voice.
I can still hear Grandma say: 'Mandy' in my mind.
I never want to forget her voice!
However, when I sat down in your

comforting

chair and began to talk to you, I noticed that all of Grandma's lotions, nail files, cuticle creams were all gone. My breathe got caught and shoved my chest back to my spine. Wait! Don't be gone Grandma!
This was one of my favorite past times: fixing my cuticles, etc. and putting on lotion smelling of almond so having them gone- it caught me off guard. That was a ritual of sitting down next to grandma; reaching over and helping my nails look better.
And the smell of grandma on my person.......
You said there wasn't a woman that didn't have her hands in the water more than her but she went to a lot of effort to make them look nice and one wouldn't know how long they'd spent in scalding water.
Aunt Joni painted them one last time. They looked so beautiful..... She gave a good back scratch.

You had a toothpick in your mouth as we talked and Meridith Veira's show was on but the sound was off. You don't like the show. You think Merideth is a fine person but Grandma always liked to watch it so you had it on as you sat in her chair.
There are some things about coming to your home that are
always comforting

.
Like pulling into your

driveway

.
(if it isn't already full)

In the song, Homeward Bound, there is a line about retracing steps to a loved place- how oft have your kids, and grandkids,
to your street, your door, and
And for those of us who couldn't at times, how often did we take those steps
Your once straight back is now slouched and when you had walked into the house leaving me to linger out front and get ahold of my tears- it gave me some time to "pinch off" the geraniums that were spent, so the others buds could take their turn to bloom!
While we talked. Or you did and I yelled, I read a little from the last talk given by Elder Boyd K. Packer about family- how children (and grandkids!) are the meaning of happiness.
(one of the latest grandkids born and placed on Mary Lu's fridge)

Elder Packer said that the secret to a happy marriage was:
(
picture from a Martha Stewart magazine from 2011- They are called Martha's firework cookies!Perfect for the 4th of July or for wedding fireworks! parentmap.com has great ideas for kids)
While I sat in Dr.s waiting room, I read the article and I had to share it with you.
It talked about young love, how the couple can have everyone around them disappear as they enjoy holding hands, moonlit nights,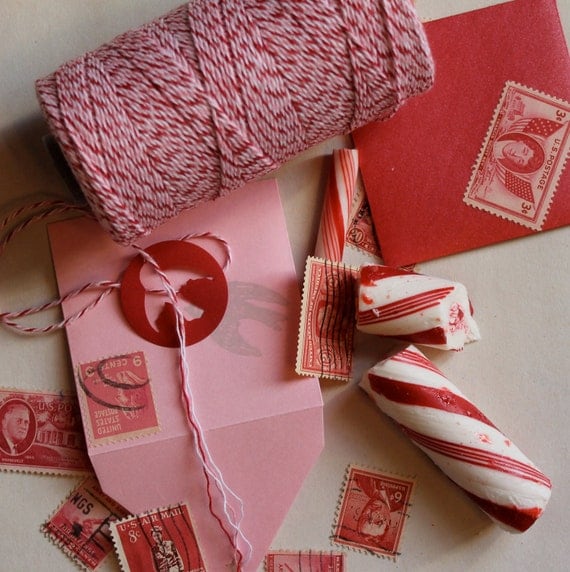 Love Letters.....
and roses- however,
I skipped to the part where Elder Packer talked about
long time married love.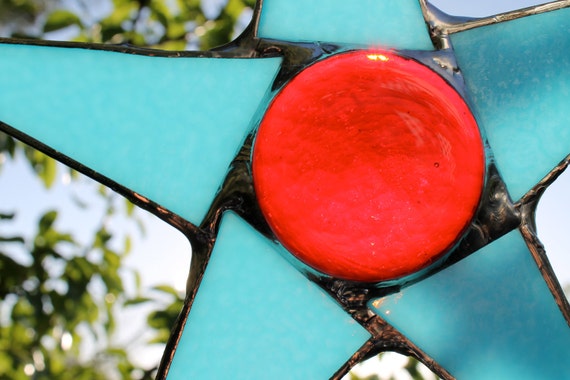 ("
During the Summer of my kidage years, I'd walk to Carson's market and buy a popsicle for a dime. They had this aqua colored, licorice flavored ones, oh and the bright red cherry flavor was another favorite. Two sticks, two cool confections, one dime-" Kurt's words from his stor called Piggy & Dirt on etsy.com used these colors that remind me of the days when Big Band Love Songs played...... Something Grandma Mary Lu loved

)
Elder Packer addressed young love, or 'new love' for those of us that fall in love later in life:
".... you have not yet lived to see the devotion and the comfort of longtime married love. Married couples are tried by temptation, misunderstandings, financial problems, family crisis, and illness, and all the while love grows stronger. Mature love has a bliss not even imagined by newlyweds.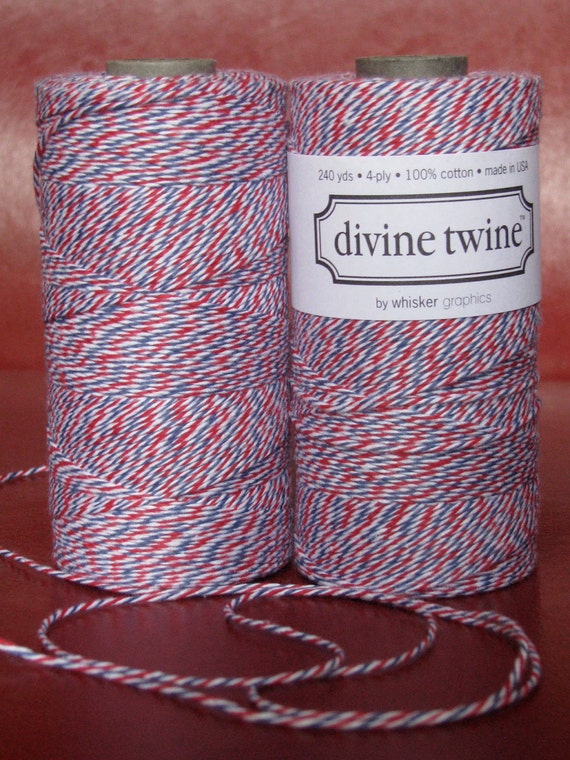 ( life's difficulties, and life's good times help couples lives become woven and "divinely intwined"- you can find this from Piggy & Dirt at etsy.com Yes, they provide more than stars!)
Things I want to remember about that day- getting a one on one chance to tell you that I love you. I know you miss Grandma and are ready to be with her.
Will you stay a just a little bit longer until we can get used to the idea?
If you think that the stories we heard of your parents and grandma's- do you know what you are to us?
Heck, the only times the young ones are allowed to swear are if they are quoting you.
Thank you for telling me about my Dad, how he was. And joke about him. It makes us laugh and take ourselves less seriously.
I loved hearing how tough he thought he was but then you said with that chuckle of yours:
"You should have heard his calls home to Mom from basic training."
Yes, everyone loved Grandma. She was the one woman to soothe a baby from crying, to tell the stories of the past, and I could find solace in just walking in and seeing her up to the table in her chair.
Right now it is morning as I try to wrap this up. That song I mentioned above talks about the quiet misty mornings when the moon has gone to bed.
I recall you saying you had not dreamt of her yet. I don't know why that is because sometimes I can be going through something and my childhood friends pop up in them all the time.
I guess ya have to not be forcing the issue. Who knows.
68 years with someone is a l
ong time.
Love,
Mandy