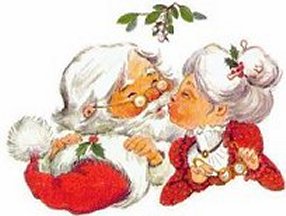 The prettiest, no really, the prettiest Grandmother at EIRMC, and anywhere, got to come home. I am not being biased about the ice blue-eyed grandmother I have. I have never seen such a pretty grandmother. And her grey hair is the kind that people are actually trying to color their hair these days. ? Not even her mother was this pretty- she was pretty and had snow white hair, but she made up for the model level of beauty of grand motherhood by hitting her 100's and the fact, it doesn't matter.
So now that I have made this great big whoop about how pretty she is--- she is home!
Early by even our expectations! You should have seen the smile on my Grandpa's face the other day when I handed him a home made card and sent him off to the hospital to look after his sweetheart. A job he takes seriously even by most people's standards.
The same Grandpa whose shadow I shared with you the other day on a very early morning heading out into the cold, to work a job that put him on ROADS. I don't like the word Road and "bad" put in the same sentence. Or Ice. Or blizzard.
Sigh.
Either way, he drove all his roads and it made for a small cottage of a house that we try to stuff over a hundred people into because we love them so much, on a regular basis.
Another thing I am hating is flu. And "oh, that is going around." statements. More on that later.
So my Grandpa, who was steadier than most in the job arena, taking on extra shifts, and never being sick and stuff- provided for 7 kids. And a truckload of grandkids, great grandkids, etc.
He is the Grandfather who lost his father at a young age and delivered three paper routes. Which made paper routing a tradition in the family. And then helped his mother buy furniture for her house when he was 12. Who does that? Then helped get a brother of his on a mission.
Yeh, I know I can't compare and it is hard to have that standard. Which is why we will switch to one we can better compare ourselves to in a second.
My point is that they have this cute little house, more like a cottage now that it is Christmas!. And in it is a tall, Grandfather clock that ticks to the tune of the stories and lives lived there and branch off from there. (Go to Susan Branch's blog and find her sweet little clock that says: 'An old clock that ticks, never gets old.' It reminds me of them. And that clock. And that house. And has a cute way of saying- so glad they are still tickin'.And they stayed together. That is what has kept us all together.
During my grandmother's stay at the hospital, J brought down the pictures of his aunts and uncles on that side and our grandparents to eye level, by the decorations of the tree, because I think we were all under the impression that she was not going to last.
And, if you can believe, her flowers lasted up to a month ago. The little cove they are tucked in, their house facing east must have kept them living. So the hanging baskets by her kitchen window exploded with color when you went to the sink. When you left, passing her rose garden, other flowers were still there, alive! Showing brilliant color.
I thought it was a some sort of sign that this must be the ushering of a sweet Grandma to heaven.
And I was wrong! Which I should have thought about it a bit longer cause her own mother went to 103.
But there is a reason for it- I think and it has to do with all these people under them that LOVE them that keep them trucking on.
Okay- so there is that word: Trucking.

It scares wives, girlfriends, and kids 'round the world to think about icy roads and loved ones on it. -That is why we have country music I imagine; the lonesome croon of music that lulls scared hearts while loved ones are on the roads.
Especially when one of those loved ones says: "Rhis is like a convoy," referring to the bad roads and he's been to Vietnam. What does he want us to do with that sort of information?
But honesty is a good policy.
Which brings me back to roads. And I don't like to have to be praying the prayer:
"Bless, so and so on the roads." Which is a regular when you live here in Idaho whether you are on it going through the neighborhood, or if you are a trucker and are dealing with this blizzard. And then you add a nation going through tough times and the prayers going out to all of them....
Well, I guess I am pretty sensitive at times. Annndd a worrier; like blue eyes up above.
Idaho is still pretty cold. Last night when the one guy, In the Night Before Christmas, goes to bed in his cap, instead of a kerchief, I was in , my festive and warm red scarf. Which kept me warm.
I am not totallyyy to the festive part yet. The part that you have to find each year and it becomes Christmas once you reached that feeling.
I felt hints when I watched a video on my cousin, Steven, done by BYU-I. That actually really brought the feeling. And, of course my grandmother. But let's get to the part where I am
After J. finished shoveling the sidewalk, he gave me the best compliment: "Mom, the lights you put in the basement windows look really good from the sidewalk."
So when you pass our house- look down! And that brings us to decorating this year.
Lots of stuff is still in boxes.