.
(Living the 'Lullaby Life': Grandpa T.R.& Grandma)
(The song that comes to me when I see them in their bed together is Homeward Bound written by Marta Keen Thompson)
Grandpa laying next to his favorite girl. My aunt made pins of her and other family members and grandpa wore one of her every day since. No joke.

On Father's Day he lost his sweetheart.
After a week of heartache watching his Mary Lu suffer and begging the Lord to take her home,
He did.

Thank you, Heavenly Father.
I miss you, Grandma.
Despite the fact we knew it was coming she has been battling Parkinson's Disease and a host of other health maladies that would make one's spine shiver and have nightmares for a few weeks so;
~it still hurt like a skinned knee~
Or at least a bad rug burn while on prednisone. And that can be really bad.
Yes,
there was relief; she was out of that body that had to struggle to breath and I swear I wish I could have given her my asthma inhaler a couple of times if it would have helped. That would have just prolonged the inevitable.
It's hard to watch a loved one suffer and be unable to help them.
"Our last relationship with adversity
will be
Gratitude"
Neal A. Maxwell
The hospice nurse guided our family through a lot.
I was negative about their job at points in previous posts but hospice is end of life care. They aren't there to "save" the person- but make them comfortable as they take the last steps.
Sorry, hospice. Thank you nurse (s) Oh, my. You helped a ton. My grandma went through a lot of the same things that happen at the end and she received a lot of visitors:
She asked:
"Are we making a list?"
(of people for her to write thank you notes to that came over to see her, I guess. )
*Best Made Co. makes these pocket notebooks. Grandma's Daddy was a carpenter and that's one of the reasons why I love this company, the smell of fresh cut wood, the skill of the craftsman, etc.
* I was at your viewing tonight and saw all the beautiful cards flowers and plants.
OH! Your viewing was nice. I'm sure you had a view of this as well. But I will help out your daughters and get Thank you notes going. Or at least licking envelopes.
Just seeing the wood chips above makes me cry because my father, like his grandfather, works with
wood.
(I love vintage saws due to the reminder of my carpentry ancestry. Thanks, Best Made Co
.)
When the hospice people gave the "real talk" with my aunts and uncles to prepare them for what was coming toward the end it was difficult.
Even Grandma was a bit surprised that she would be passing pretty quick to be having this conversation- or so it seemed when my Aunt Angie told me that she woke up the next morning and asked my aunt:
"Are you as perplexed as me?"
(These two deserve a good rest. I tell ya what....)
Great Papa was exhausted and asleep while Grandma braved the last few weeks and, here in this picture, days- These are sacred moments and I share them because for one, they are already on FB but they show the commitment of a couple that was married 68 years.
That doesn't happen much anymore.
This picture epitomizes the devotion that my Grandpa had for her.
And still does.
No matter what age, what situation, or whatever- death is perplexing.
Life is perplexing.
(Like the rubix cube, for instance, except I can't tear the stickers off to solve it.)
*They didn't include this rubix problem in Death & Dying class I had to take for my major.
At the time I was in college I thought it was a pretty straight forward topic; dying. I imagined they would teach us some things about making buildings more assessable to those nearing death (such as those in wheel chairs, etc. and throw in some cultural differences that we have.
And finally that a "wake" and a "viewing" are the same thing. Just different names.
(this is a picture from grandma's bathroom. Silly that something like the tile, counter top, her brushes, and embroidered towels would conjure up unexpected emotion!)
I thought death was a pretty straight forward topic but now I want to go back and take the class because I must have missed a few things.
'Perplexing' might have been an answer for one of the test questions. If not, it should be!
For instance: this is a corner of the bathroom. When I was going through pictures to upload to the blog these benign looking photos caused me to become emotional!
Grandma did my Great Grandmother's hair in this room. She bathed both her mother and mother-in-law in this room. She got ready and did her beautiful hair
in
this bathroom!
Sheer curtains with some sort of flower on the valance hung in the room and, if the window was open, a cool breeze whisped the curtains.
The curtains were washed and as white as humanely possible because Grandma took pride in doing laundry. Especially getting something white.
Mary Lu took care of her mother and Papa's mother until she could not do any more. Which meant that she literally couldn't lift them, or tend to needs that were beyond her ability.
Then, and only then, they went to the nursing home.
Even then
NO ONE
had their laundry done like my grandma washed her mother's and mil's while in the nursing home. I often saw the sign in their rooms say:
"Do Not Wash Clothing. It will be done by Family."
Getting their house dresses and underclothes washed and not lost was important to my Grandma.
(Her mother lived two day shy of her 103rd bday. J's Great Grandpa's mom: 96.
They were of the hardy generation. And Mary Lu was no exception. )
(She loved to Cross Stitch- the one on the far left is from a son in law. That doesn't do that sort of thing but did for her. This picture makes me cry.)
IF you can see, there is a special towel that has an elaborate hand stitched H in twirly "font."
Usually she had her hair dryer in the white porcelain pitcher. But since Abby did her hair for the last little while- it wasn't there anymore.
It's the smallest things- like how she told me:
"For some reason I have to have everything I own within two feet of me. "
She had lotions, cuticle lotions, snippers, files, soaps, etc. etc. in little baskets so that when she chipped a nail- clippers were close at hand.
(Mary Lu's nails were always meticulously manicured and so pretty. And the sight of her hands and nails make me feel she is near. So they are here on the blog. There is the pin of Papa in the Navy)
By the way my aunt agreed with her- she too was perplexed
.
(
a doctor perplexed by the illness of a sick doll. That would be hard to figure out if the doll had Crohns or something.)
God must have heard Grandpa's aching heart and Grandma Mary Lu left us at 9:45 on Father's Day.
(a father fishing using Good Gear made by. Best Made Co. - thanks so much for the pictures and NickZdon
.)
When I first heard or read the text/news that her breath was finally at the point...
*One would have to be an anesthesiologist to know all the increments there are to being alive and not alive.
I didn't go over.
I'd been there the night before and it had exhausted me.
(Water color artwork of Forget-Me-Nots given by written permission from Susan Branch.
Susan Branch.com- )
&
1. It was too late. I had slept in and didn't hear the phone bing.
2. I am dealing with this coming off prednisone and it causes me to sleep so hard I miss the bing.
(my favorite flower from garden's past)
So I sat up in bed and just thought about it all.
About the road trip she made a few weeks earlier after her daughter's husband suffered a massive heart attack.
How she was so determined.
I recalled all the small comments she would say to me as if she was "off the record."
Like when Grandpa would make her finish her food and she turned to me and my cousin's wife to show us that she finished her drink- for the record! So Grandpa would get off her back about eating.
(sorry if I am repeating myself from previous posts.)
Problem was- she just wasn't hungry.
My favorite comment was when she looked over at me after they had woken her up and made her eat, and put oxygen on her, she said:
"If I am ever that fast asleep, don't wake me up."
I nodded my head.
I think it was the first good nights rest she'd had since before she had kids.!
On Father's day she did go to sleep and we let her; I think she waited until she knew we could all handle it, that Grandpa was ready.
Even now as I add and edit this- I can't believe she is gone. That she was here, then a slow breath and she was gone. Like that Josh Groban song (To Where You Are)- it is so true.
(susanbranch.com- used with written permission)
She is only a breathe away.
She still feels here. Hovering over us as we let this sink in and before she does much more up there.
So ALL THIS ran through my head. ALL this didn't make me cry. It just felt like....
Like a book that is so good you can't put it down and then when it is over you want to re-read it.
And it becomes one of your favorites that you read again through out your life.
But when it is a life......whose words are now the ones you have written down in journals or stories; it's tough.
Grandma told us the stories of her parents and they became legends.
Now she is legendary
-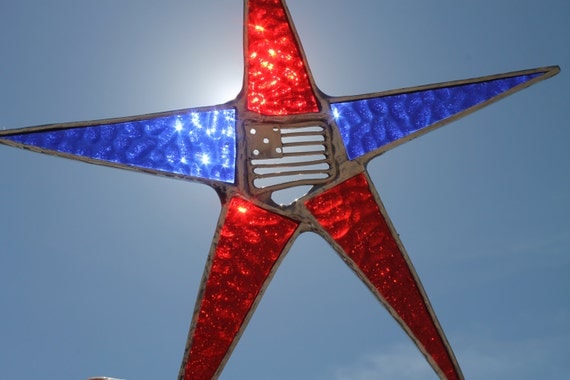 because we are a story telling family. If you have not noticed. We all love to sit around a table, or in a lawn chair and shoot the breeze with a good 'ol story we've heard a million times.
J. mentioned that he didn't know her very well until after the funeral. That made me
sad
because I was sick a lot during her final years. And she was sick.
So we wrote each other letters.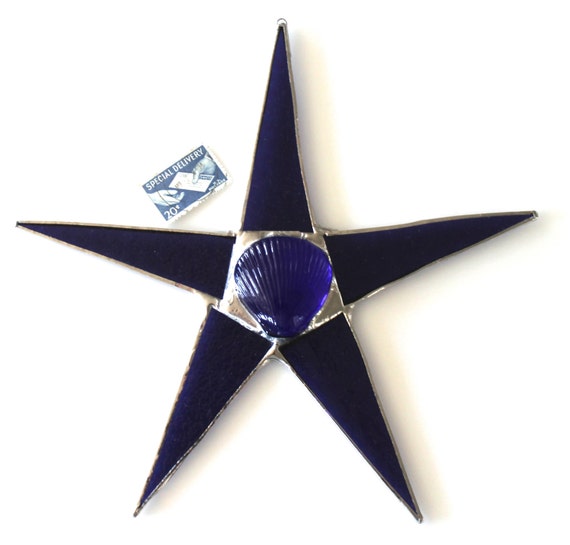 (piggy &Dirt on etsy. Used with permission. Kurt's Mediterranean Blue)
After two days of her being gone; it started to seep into my soul that she was gone. It happened randomly; I was simply sitting at the table and looking out the back window at the dry untilled garden, the old fence wood fence the grass is holding up and the lilac bushes of Harry's. (backyard neighbor and I did a name change.)
And then, just like that, the tide I was riding ofthat warm fuzzy, spiritual feeling was now a drought- l crusty like the soil in the garden. Darn it!
I hate that.
(And I hate we don't have a garden this year. I think I will make till it so it at least it brown earth).
You want to the ride the wave of warmth; love and then God allows that feeling to fade so faith can prevail . Brutal necessary cycle of life, eh?.
It had been so great to see all of our family to come together and celebrate her life.
(A cousin, Linsey's wedding and Grandma up front with her cane)
Cousins who were from far away came together and hugged and pointed out the kids who belonged to them and their names because Grandma's magnet board was full of pictures of family without names connected!
Some of the great grandkids found out they had similar interests. Some were stunned to see they not only had interests alike, but looked alike. Or looked like some of their aunts and uncles or Great aunts and uncles!
(Best Made Co. has this clock and I love the phone because Padre is The Phone Guy.
Ugh. Even feeling joy and happiness takes away the cortisol!!!!!!!!!
AAAAHHHHHHHHHHHH!!!!!!!!!!!!!!!!!!
I ALMOST didn't go again to say "good-bye", but I am so glad I did, Readers. I sat next to her and held up this star-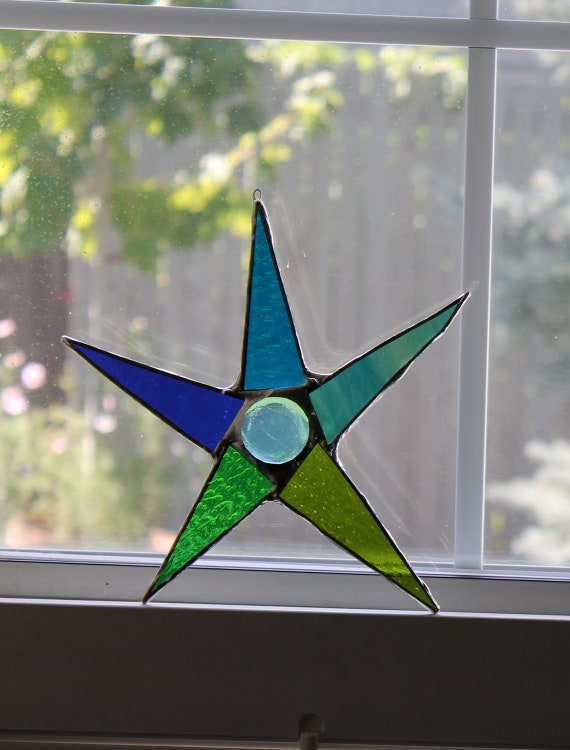 she liked this one from (Piggy & Dirt on etsy.com) best out of the little stars that would fit on her window above her sink. (Cause that is where everyone will see it the most.)
Her eyes opened, she looked at it - I brought it to her bedroom hoping she could maybe connect it to me. She seemed to. Because we spent hours looking at the bright colored ones, then I'd get it and put it up and she would change her mind.

Thanks to technology, we had group texts yesterday (this was weeks ago) to find out about her passing. Then siblings started to share songs to listen to or memories of her. This is where the title to this post comes from; those songs.
"The Torment
",
as you Regular Readers, know is my older brother shared a song that Pandora randomly played while he was running around the river and it reminded him then and then today came to him. Pearl Jam & their song:
Just Breathe
.
(
random cute Norman Rockwell picture : Boy to Man
)
Then little sister linked us to a John Denver song:
Sunshine on my Shoulders.

And wouldn't you know- in the speed of light there was a vlog up of Grandma-
(Readers it takes me weeks to get something on here worth reading and that is often without editing. Or pretending to try.)
Hannah, my cousin put up a video and song vlog or something on FB with Whitney Houston singing in the background and suddenly I was bawling!
Whitney's voice begging us
not
to cry, didn't work- because we will
Always
remember Grandma,
Mary Lu
and it may make me cry.

Josh Groban serenaded my tears and then it was all Celine Dion hill from there.
(The top of the hill I listened to was her version of Billy Joel's Good night, Angel.)
Why is it that music mends our malodies?
She sings of dark and deep waters in our
"ancient hearts."
I could wax on about how old our hearts are but we need to wrap this post up.
*cool stellar scope from Best Made Co. that was chosen to fill a spot on my blog.
In life, some minutes go so fast you can't slow them down if you grabbed the clock and turned the ticking off. Other minute can seem an eternity. Especially if it involves getting back in shape for a sport.
Many of you that come to my blog are wanting to read about Crohns or Prednisone. Or the latest on a new medication for it to help your illness. Others have hopefully come here for a laugh.
It's all intertwined with my life, I guess. And I can't separate the numbers and cold hard stats of illness without entering into the realm of my real life; which is the reason for the medical. To live a life worthy of ancestors and one in which my child and his children can look to for strength and resolve to endure.
I wanted this blog to be like Norman Rockwell's paintings- or how he wanted us to perceive them:
As Life Should Be.

Stick with me and I promise to deliver on that. If you don't find it here- go ahead and skip it.

But Here's why you shouldn't: if you are on prednisone I can tell you that the aching of your heart eats up cortisol faster than anything. So plan on suffering greatly if you lose someone, something, or your pet that you love a lot- in a few minutes. Cause cortisol is being eaten up.
A stress dose may be necessary. Be in touch with your doctor and communicate with them.
*Great Papa
Readers, most of you have encountered death. Whether a parent, sibling, parent, child, miscarriage, neighbor, friend, health, so on and on.
You will have family to talk to and hug, comfort and feel such love that your body can't believe you are putting it through such stress and You are even
Happy
.
Sure, sad at points- back and forth at points- because you want a loved one's suffering to end and yet feel selfish for wanting them to

just stay.

Just like kids on summer break and out playing night games, Eventually, you gotta go home.