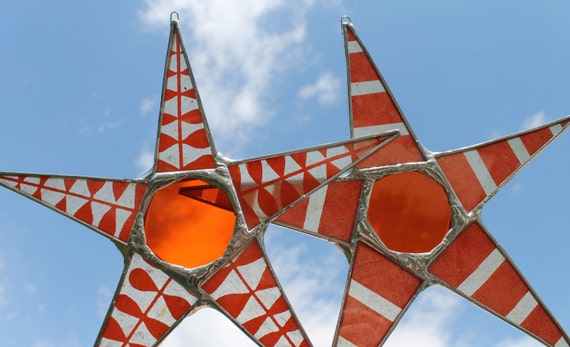 (It's a great time to get one of these ORANGE Piggy & Dirt stars to celebrate with the leaves.)
It's Fall in Idaho Falls, Readers. A warm FALL.
The
sun
:
thank you, thank you, Sun;
came out and warmed us Idahoans today.
We have actually been blessed with an Indian Summer- which is warmer and less windy than in the real summertime in Idaho, so the Indians must have branded it with that name because it sounds cool.

(Polka Dot stars
Kidding. It actually has just a bunch of speculation like:
The title of
Van Wyck Brooks
' New England: Indian Summer (1940), suggests inconsistency, infertility, and depleted capabilities, a period of seemingly robust strength that is only an imitation of an earlier season of actual strength.
We did have a stint of gloomy, rainy, "England-ish" days during their tea times but over all..... wow!
It's been good enough for American Tee Times. Which is at gold courses for you non-golf playing persons.
After another esophagus dilation........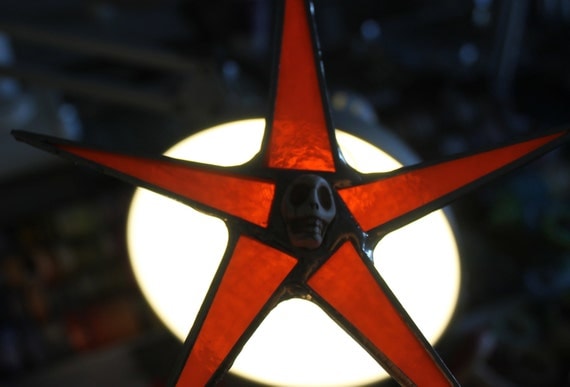 (Piggy & Dirt's Bone Head star with burnt orange points...eeesh...)

that sun felt so good on the body. During that time I came across this recipe for helping your home smell like the Holidays!
-So even if you aren't having a holiday
I was duped into buying some cinnamon smelling pinecones, that must be last year's because they don't make the house smell like opening a Christmas present unless I am nose to cone with them.
So I put them in a vase, scattered some around the hearth, and put then in an open wire bin.
(when a million of them are in a huge bin outside a store; it is magical and enticing. And they [the store] got me with a sale on them.
Dang it
.) I went in search of the perfect smell, was lured, took the bait, and bought them with the wispy, notstalgic feeling anyone would have when the smell something cooking/baking on the stove as you walk in the door.
I think what I am doing is called "home
faking
."
It feels vaguely
like
I have been baking. I put some time and effort into it.... I should just bake and we'd have that nostalgic smell of the holidays.....but this way all you have to do is smell the pinecones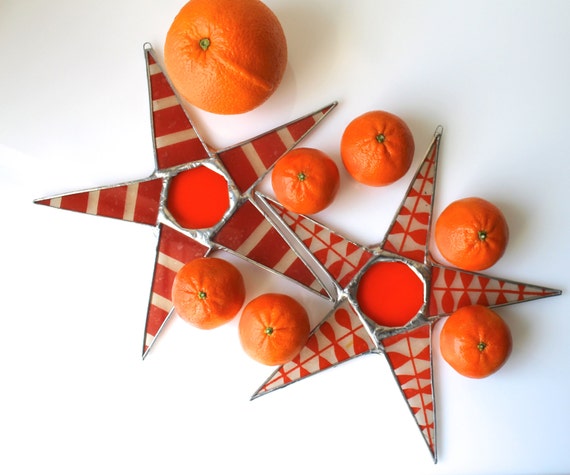 walk to the table, sit down and you find Christmas, on a decorative plate, right in front of you, Right?

Or Thanksgiving.

Right?
Sadly, no.
In my Christmas Smell Search I encountered some things that made me wish I was more motivated. Such as the Pomander recipe below.
Then there was a tangerine peel wreath that looked simple enough...... only because you have to peel the fruit to eat it and instead of throwing it away, just put it on a string and it dries out.
Orange Clove Pomander
Fragrant Orange Clove Pomanders
A medium-sized thin-skinned orange (As many as you plan to make)
1/2 cup whole cloves
1/2 cup orris root powder *(What is this????????????????? - inserted by me, Amanda.)
2 tablespoons cinnamon powder
1 tablespoon ground allspice
1 tablespoon ground nutmeg
fork to pierce skin of orange
Ribbon
Rack for drying
Instructions
Creating these pomanders is a very simple process. The most important part of the process is deciding on the design of the cloves on the oranges. You will need some nice festive ribbons as well. Mix the spices before you get started. You can make many designs with the cloves lined from top to bottom. You can criss cross the pattern, or cover the entire orange with cloves before dusting with the spice mixture.
Instructions for Drying Pomanders
These pomanders will keep for months when properly dried. If you want to keep these pomanders for use in closets and drawers it will be important to let them dry up. This usually takes two to three weeks.
They will need to be placed in a box with holes in the bottom to allow air to get to the oranges and speed up the drying process.
You will need to roll them in the spices occasionally.
This drying process is very important because if the air cannot get to the oranges they will get moldy and at this point you will have to discard them and start over.
Once they are dry these pomanders will last for many years. You will be able to freshen them with spices or essential oils and they will be good as new
Yup, this looks way too hard.