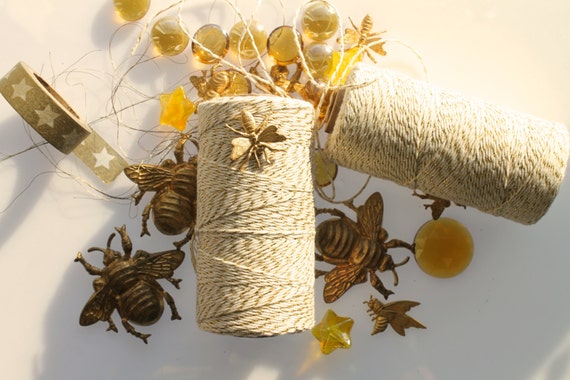 *
Shimmer twine that is super cute along with honey bees and the color of the leaves right now in Idaho. Found them on the etsy site, Piggy & Dirt.
Readers!
Finally! It has been some time since I have written you all. And
FINALLY
this month will be over!
Not that I have not enjoyed decorating the front window, basement, etc. for the grandkids and neighbors. It has been rough physically and for some reason my mind must think that a new month means a re-start on the health monitor! I was glad I followed my impression to get started on the holiday decorating early because I wouldn't be able to later. Needed to save my strength!
( I will update those of you with Crohns, Cushings, and Prednisone tapering later on in the post. )

So Halloween will come and it will go!
Thankfully the colors have still been here for me.
I only had to look out the window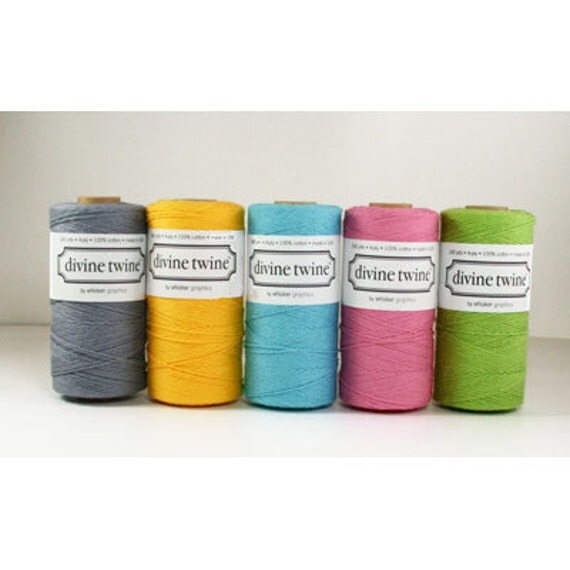 and see the gorgeous yellow leaves still clinging to the trees in the front and feel an excitement stir as the holidays approach. (despite it hailing the other morning here in Idaho, those leaves held on for dear life and seemed to be just for me. This cute twine above and below are just some samples of what Kurt and Rebecca's site: Piggy & Dirt have to offer.
I love to wrap twine around gift boxes, include it in bows or hang the stars from that you can find at the site too. You can get creative and use some found in the gardening sections of certain stores as well.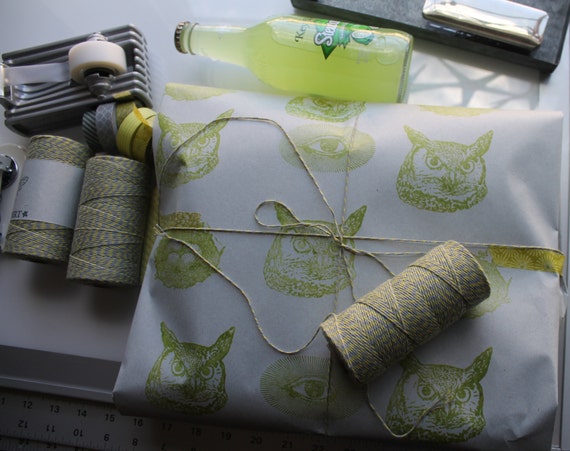 I had J. help me hang some from the ceiling using the tea cup screws and then invisible, thin gauged cording from Wal-Mart's craft aisle for cheap. The stars look cool floating from the ceiling and catch the sun if positioned just right.
Back
to
this
week; Halloween; and scary stuff (like acne after you've been through puberty)....
It is
feeling
cozier with the weather getting chillier. I notice the heater clicking on in the mornings (because I am already up) I am truly grateful for a good bed, warm sheets, and Padre to look after the temperature settings. And fix the broken dryer. It's tough being a stay at home daughter and breaking that kind of news to him after he has been fixing things for the last two weeks, especially when one sees him happily using his retirement time.
(random palette of winter colors I think are cute)

The other day up to the table eating breakfast and sprawled across half of the table were various sized black hooks or something. I know they are tools but forget their name.
Using a magnifying glass to read the numbers, Padre, also eating ad multi-tasking, peered through the round glass trying to read the numbers on each tool, then he'd place them in some designated place on the table.* I think he was actually trying to detect whether any were missing, find the perpetrator, and get all his tools back into his garage.
Grateful I wasn't guilty or the culprit of using those specific tools; I broke the news to him.
ME
: "Uh, Dad. I know you fixed the water heater just recently and you have a problem with serial tool borrowing children, but the dryer is making a weird screeching noise. On and off it will just sound like ri-ri-ri."
He looked up at me like Doc off of Back to te Future: Wide eyed and surprised.
I wonder if he saw the Cushings acne, and the ruddy complexion that comes with it, better with the magnifying glass still in front of his one eye as he contemplated his next fix-it job.
(more on that scary zit business and 'plethora' in a second.)
Padre
: "What?" he asked in a slightly perturbed, Padre-ish mood as he put down the magnifying glass. " I might as well just keep my tool belt on! If it isn't blah, blah, bleep, then it's blah, blah, blue."
I nodded in agreement and helped him put on his tool belt.
Mid cereal crunching I wondered if I should have just bought a new dryer and not even told him about the screeching it was making.
However, he
has been
on a roll with fixing things here, at his Dad's, and other family member's over the past couple weeks. Everything around us is on a roll breaking down, I guess. Either way, it's a good thing Padre knows how to fix stuff and is easily reached by phone.
Speaking of his phone-
He texted me in the middle of the night and gave me a run down of how he'd fixed the dryer. Or thought he had fixed it. He gave a good effort; dismantling it was no easy task. I forgot all the details but is in the text if you need to reference it, Readers.
Unfortunately, as I type I am hearing the dryer turn over and it doesn't
sound
right. Readers, this will be a tough one to break to him tomorrow morning.... If you think those Raptors were scary in the first Jurassic Parks you should see Padre trying to wrestle a new age dryer.
BACK to Halloween and other, equally scary things......
*below is an example of the sad things that happen when too much cortisol is in the body and isn't as fixable as a dryer.
(
Not me. But a picture of someone that had the endocrine disorder, Cushings and the sad acne, darker pigmentation around the jawline, etc.)

The new weather necessitated hrows/blankets over me while I have had to sit in Buck, my recliner, and take in the new movie: Jurassic Universe. Or World. Whatever.
Along with the blankets I have had to pull my "traditional" warm clothing out of hibernation; I've reached for those leggings to layer with my Mu' u Mu'us. You can get this lovely one from Hawai'i t-shirt.com I believe.
Mine are from the Vermont Country store so they aren't too paridise- ish and they are paired with my wool Haflinger Slippers.

Why?
The Haflinger has great arch support along with being warm. And the tropical bag dress is nice if you have a huge buffalo hump on your back.
It's quite the look; a Muu-Muu in the beginnings of Idaho winter. But if you have Cushings- you don't care if the dress you are wearing has no shape to it;tropical looking; and is paired with slippers rather than flip flops.
Yes, I wish I were twenty years younger and still in Hawai'i and knew about the Future because I'd have gotten several Muu-Muus in my current size from Hilo Hattie.
I guess I could go ahead and just fake pregnancy and tell people due dates. Amazingly no one has asked me yet. Asked if I am pregnant that is.
Probably because no one recognizes me
!
I passed by the mirror in the bathroom, some in the house and even in Wal-Mart and been shocked at the stranger staring back at me.
So no worries, people who have not recognized me in Wal-Mart as well.
Despite the health problems of October and assuming they will leave once it is November and Halloween is out of the way,
I love that it is still fall.
The esophagus dilation happened again that I couldn't get out and enjoy the last of Indian Summer but I was able to look outside and drive around and see the fall colors.
My nephews have been thrilled by the decorations. Not necessarily just mine. Probably because folks now decorate as elaborately for Halloween as they do for Christmas.
To those who entertain little ones like that- THANK YOU!
It is almost like the traditional Christmas Eve drive to Grandma's house and seeing Lights along the way when I was young. Back then, it was having to go drive clear to other counties to 'find' the best decorated or most clever. You'd see them from a mile away because not EVERYONE decorated like that.
Now the bar has been lifted and people do amazing Halloween lights. Even music is set to the blinking, choreographed decorations.
Now... about those zits that accompany Cushings..... they aren't your "normal" zits. Because your face is the equivalent of whale blubber; a huge layer of water and fat house there.
I think that 's enough frightening for today. More later!